CETANZ Biennial conference, 11 - 13 August 2021
He aha te mea nui o te ao
What is the most important thing in the world?
He tāngata, he tāngata, he tāngata
It is the people, it is the people, it is the people
– Māori proverb
The Civil Testing industry will always be defined by the people of which it is comprised. If we hope to maintain a high standard of testing in New Zealand, those of us within the industry have a responsibility to ensure the expertise and longevity of high quality testing personnel in years to come.
We are not the foundation of the industry, but the mould from which it is cast. How can we bolster confidence in our staff and young people who will be the next generation of our industry? We must set an example and provide the framework for our people to excel and grow.
The 2021 conference is shaping up to be another ripper. Offering a combination of quality technical content, outstanding social functions, and broad industry representation.
The conference will be heading to Rotorua for the first time, hosted at the Distinction Hotel. A great venue for CETANZ, with large auditoriums and breakout rooms for special interest groups, as well as a pool and spas for some much needed R&R.
A packed programme of technical content is sure to suit everyone's interests, along with our two keynote speakers to inform and inspire. Tony Alexander, former Chief Economist of BNZ and Dr Ihirangi Heke, who is active in helping Maori and indigenous groups aboard, build their own health and wellness activities based on their traditional environmental knowledge using mountain biking, waka ama and ski/snowboard.
We are pleased to announce the NZ branch of Nulca (National Utility Locating Contractors Association) will be joining forces with us for the conference.
The social events of the week are sure to be a fantastic opportunity to catch up with fellow members and meet some new faces.
On behalf of the organising committee, I'm pleased to invite everyone to the 2021 CETANZ Conference.  I look forward to seeing you there.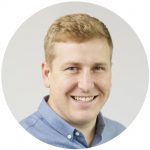 John King
Conference Convenor
Who should attend and why?
The CETANZ 2021 conference is the premier conference for civil materials testing in New Zealand and the Pacific. During the event, a wide range of topics will be presented, catering for the needs of all levels of professionals from students through to managers as well as NUCLA members.
This conference provides exceptional value to practitioners and employers in the civil engineering profession by offering:
• Relevant topics in a packed programme
• An opportunity to build strong relationships between materials testers, contractors and engineers
• Alignment of professionals who are ultimately working towards common goals of improvement and quality
Expected number of delegates
Approximately 150-200 delegates are expected to attend this conference.