CETANZ Biennial conference, 11 - 13 August 2021
He aha te mea nui o te ao
What is the most important thing in the world?
He tāngata, he tāngata, he tāngata
It is the people, it is the people, it is the people
– Māori proverb
How fortunate we were to conference in Rotorua just over a week ago!
Thank you to everyone that joined us.
It was a successful event and we are delighted to see it all come together. It was fantastic to have NZ branch of Nulca join us for the first time.
Had the conference been planned a week later, the outcome would have been very different.
We hope you are all staying safe and well and the uncertainty we are experiencing now will be short-lived.
We're pleased to advise all presentations have been converted to PDF files and are available on the conference website. See the instructions below on how to access the presentations.
Enjoy and we look forward to seeing you again at our next conference!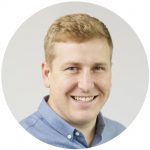 John King
Conference Convenor
Accessing conference presentations
Presentations are now available for download via any of the following locations:
Programme page of the website
Speakers page of the website
Event app
To access presentations go to 'Speakers', tap on the relevant speaker, scroll down and you will find 'Presentation'.
If there is no presentation listed it is because the author has asked us not to publish.
Conference photos now available!
Click any of the images below to be taken to a Dropbox folder where you can download the relevant photos of each event.